Hi, guys! Another module in the mki x es.edu series! The Output Mixer essentially is a panning mixer – it takes two mono inputs with adjustable gain and pans them left or right to a stereo output, and an integrated amplifier boosts the signal for use for headphones.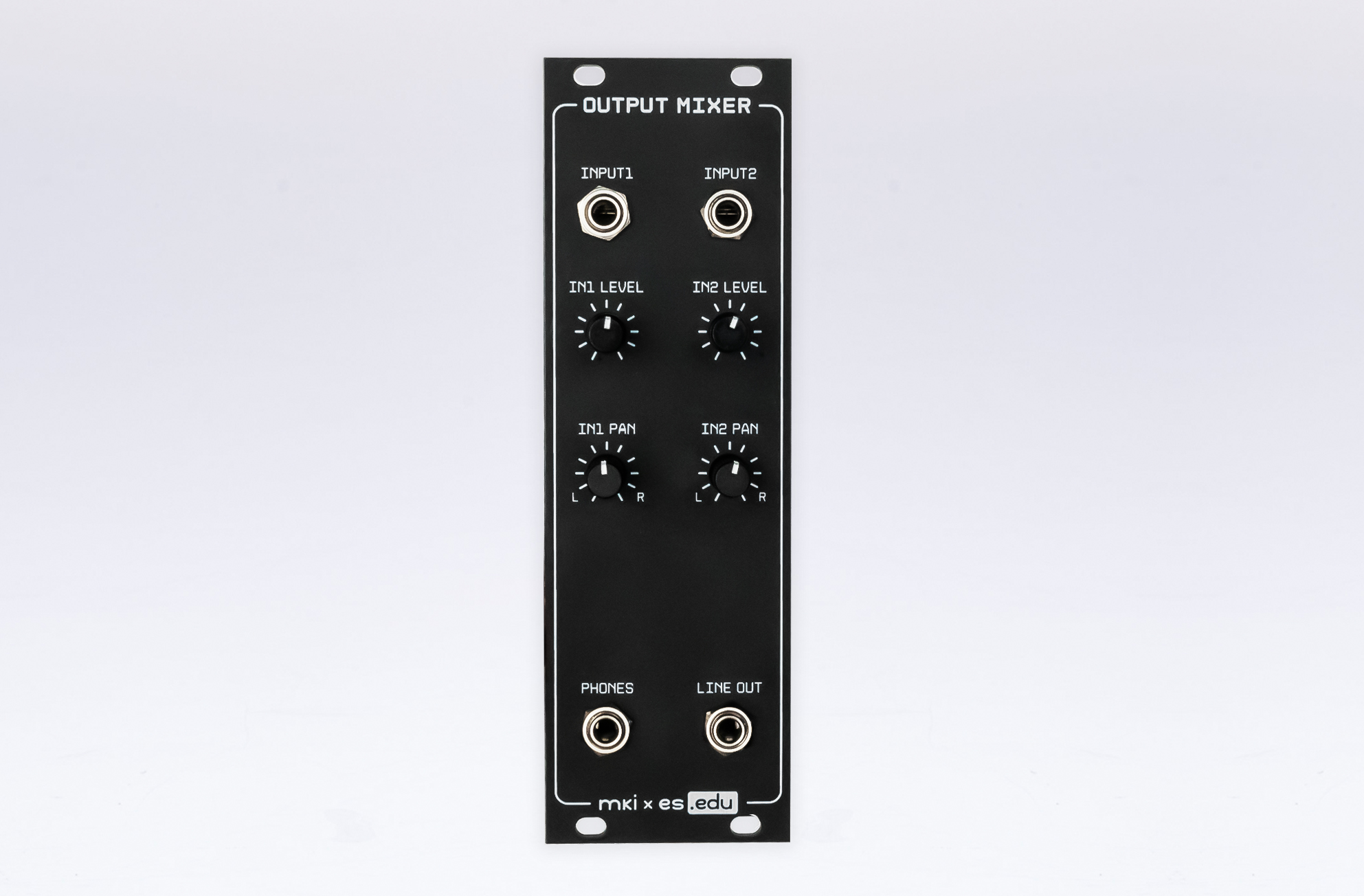 This is slightly different user manual, because the mki x es.edu Output Mixer was developed in collaboration with Maris Zeltins, a teacher in Riga Technical University. So, instead of Moritz's' hand drawn breadboard images, we'll split the schematics of the module in parts and take an academic look on each part and how it contributes to the functionality of the entire module.
The full kit is available from
Erica Synths
and the best DIY retailers all around the world.
Enjoy!