hello fellow wigglers.
im putting together a rig for live performance. just to give some ideas of what i want to achieve i say musique concrete ish stuff with background of ambient/drone textures. but really genre thing doesnt matter. i love these modules and what they can do...
the ones on the bottom row i already have and planning to buy modules on the top row: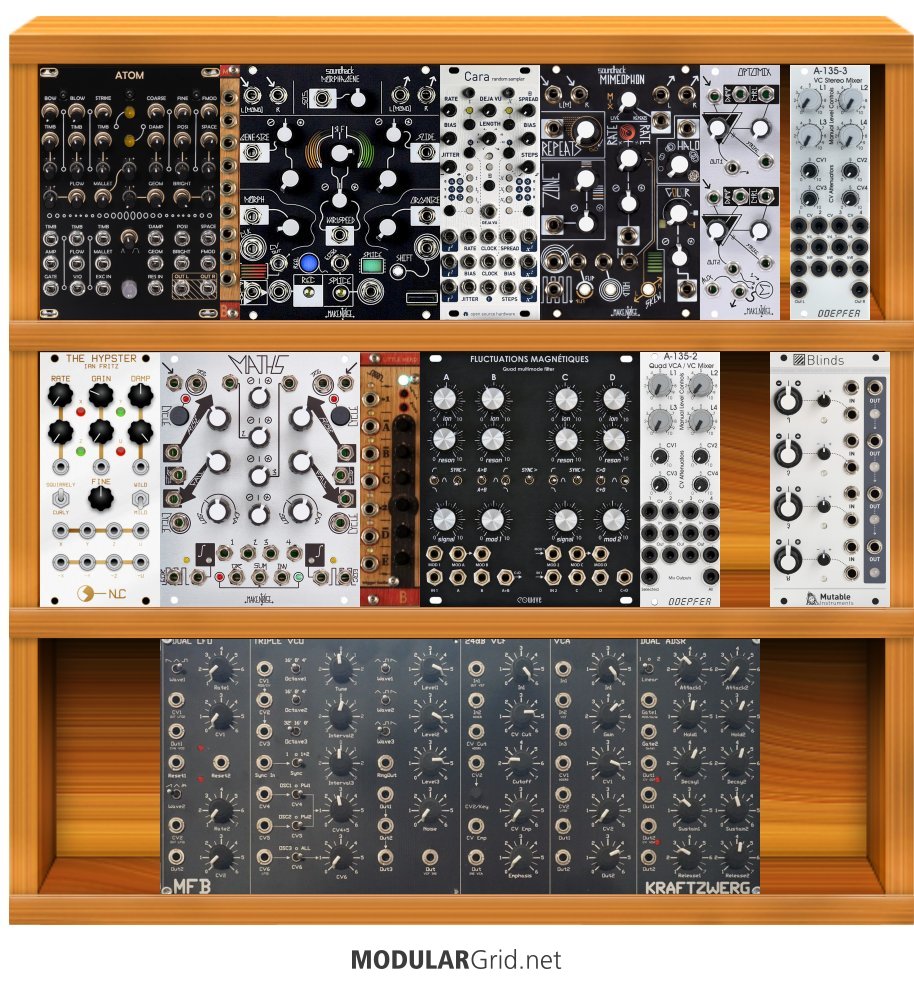 also have a mfb kraftzwerg and a volca kick which i do some wierd ass techno when bored.
i have 12-18 hp free and maybe can swap some stuff out if needed, so what would you add to this system?
since i love delays and sound manipulative effects im thinking of getting something like these effects. or do i need more envelope/vca stuff?
tell me what you think