A new device from KOMA,
announced
on 4/1/2022: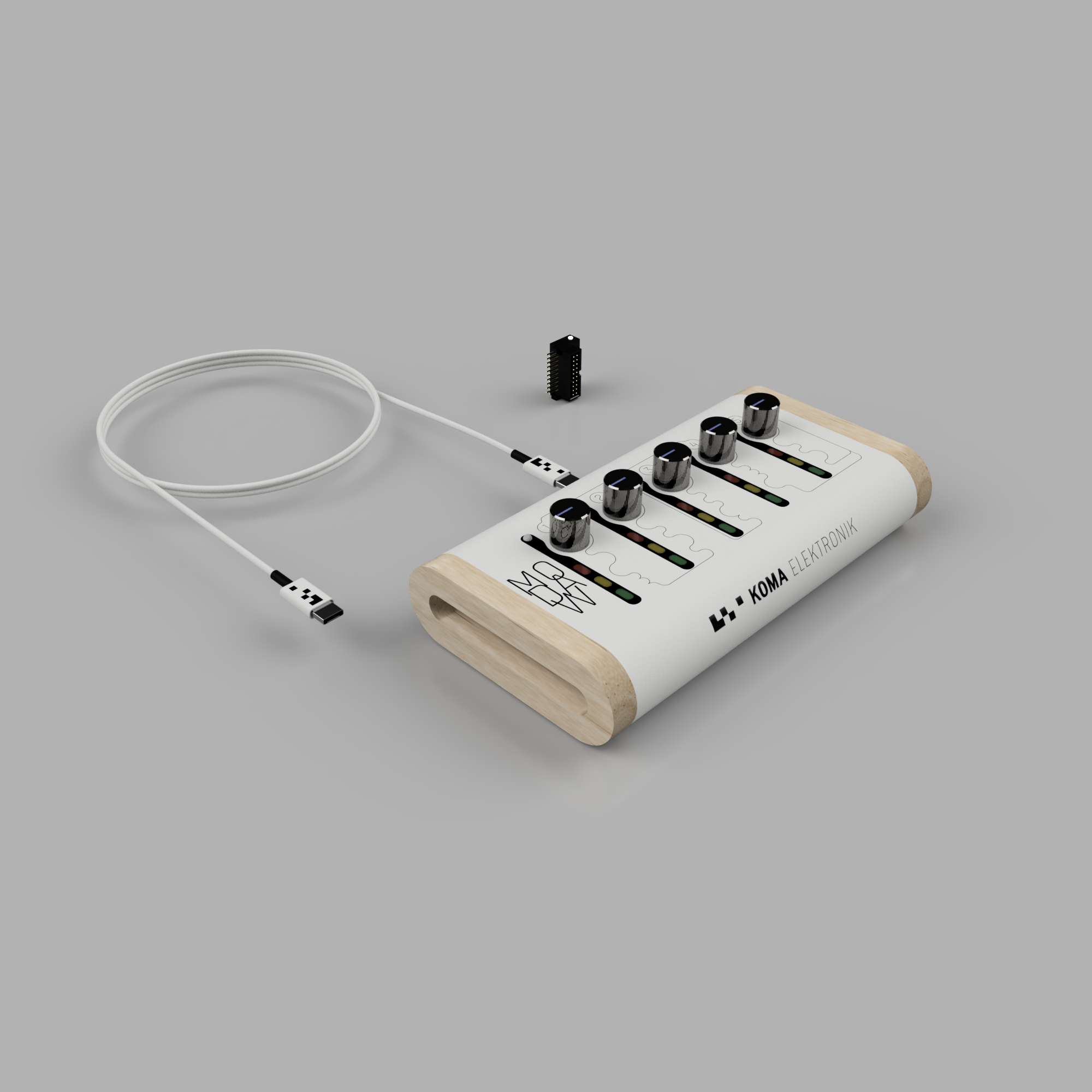 The KOMA Elektronik MODAW is a one-stop-shop solution for sending audio and CV signals from your modular synthesizer to your DAW, hassle free and no cabling required.

Description

Our innovative MODAW is comprised of two main parts: On the receiving end there is the MODAW itself, which recieves signals from the modular system and connects to your DAW via a USB-C cable. On the sending end there is a 16-pin connector – the child – plug that goes between the module and its power cable.

For the past several years we worked on a technology capable of deducing audio and CV signals from differences in current draw of the module. It enables us to sense audio and CV signals by merely piggy-backing the child onto the ribbon cable of your modules. MODAW and child communicate via Bluetooth (press button for pairing).

Everything else is done in the DAW where you can simply receive your audio and CV signals. Latency for every channel can be changed, so everything stays in sync.

Availability and prices will follow.