[Note to readers: I am continually updating these posts to include new information and to provide better, more up-to-date content for those interested in these products, all of which I believe offer a lot of value for your money.]
While pushing the boundary between pro visual-effects and the more bespoke roots of analog video-synthesis tools, I needed some kind of editor beyond iMovie to trim and edit my videos for the content I'm creating for my new YouTube channel.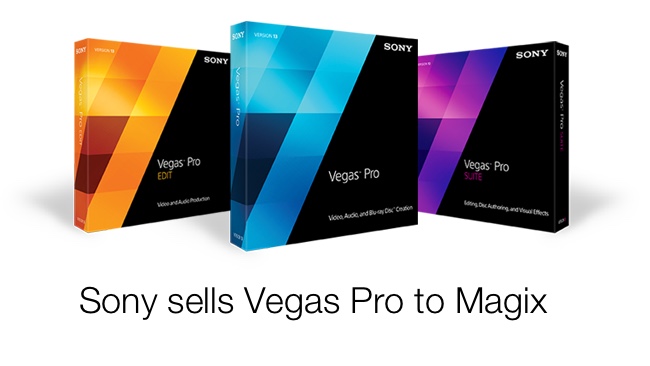 Formally known as "Sony Vegas,"
Vegas
(now owned by Magix, GmbH) is a hugely capable nonlinear-editor that's PC-only. Promotional bundles vary and change often. Boris FX' impressive particle-engine unit (part of their Continuum FX-suite) was offered a couple weeks ago, but has now been placed with their "Stylize" unit. Boris' Continuum is an extremely powerful suite of FX plug-ins for Vegas and other popular NLEs, costing a whopping $695 for the full-license.
Various individual components of Continuum (called "units") are bundled with Vegas on a rotating basis as sales incentives; however, note that these included in the bundles are each one version older than the current version offered directly from BorisFX.
Of particular interest, the BorisFX Stylize Unit includes off-register, RGB-effects, plus FXhome's "glitch," and "damaged TV" effects. Also just noticed this feature on their site:
"Integrated Beat Reactor for audio-generated VFX;"
though it's unclear which particular plug-ins support this (only a few do). The Vegas Suite edition also includes the excellent Sound Forge Pro audio editor which I've loved since version one.
[I had previously been posting/updating various budget PC-clones here (the reason for so many edits), but the best deal I think are the retired servers from HP and Dell (see post below). Excellent build-quality and engineering, far superior to clone-cases, and used, they're truly bargain-priced.]