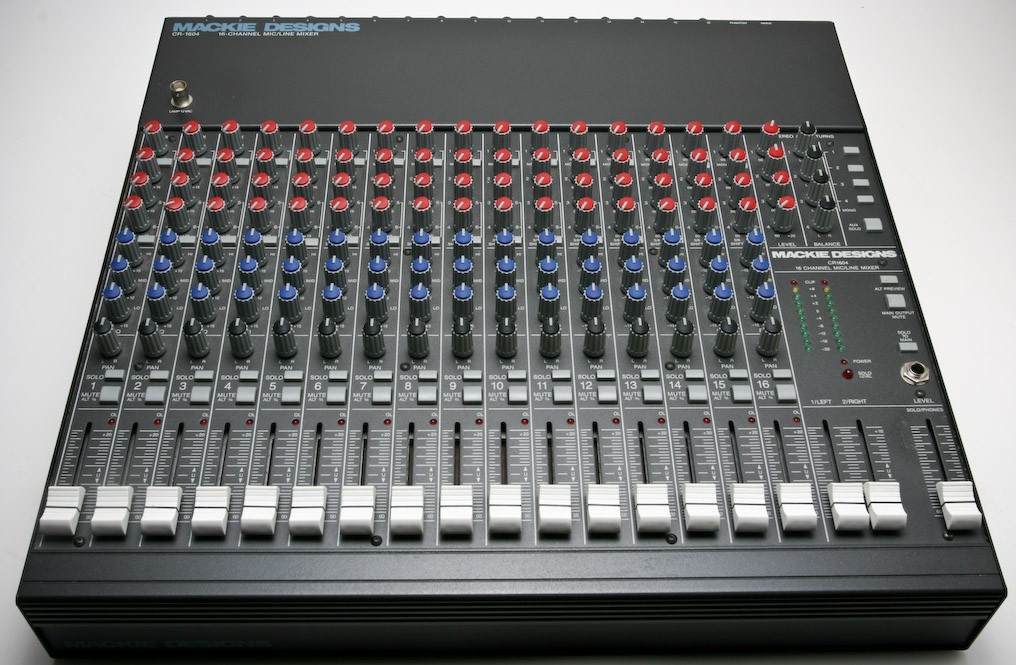 We have one in our punk/new wave band for rehearsals. It gets used for meat and potatoes PA stuff in a horrible sounding room, so I could not judge why this is such a popular board.
Why do I read that this is a classic in the world of Electro?
Beeing a synthpop/electronica lover at heart myself I wonder if I should keep it for home studio use... It's a bit awkward, cause I live in a flat with limited space. And it easily gets crowded with synths and computers...
I've listed it for sale locally, but I will reconsider if someone here says something about:
A. why I should keep this mixer - is there some vintage sound mojo I should know of..
B: How I convenient can mount it vertically with some ingenious rack and save table space.
Or...is it just a cheap option that happens works well..?
Thanks.