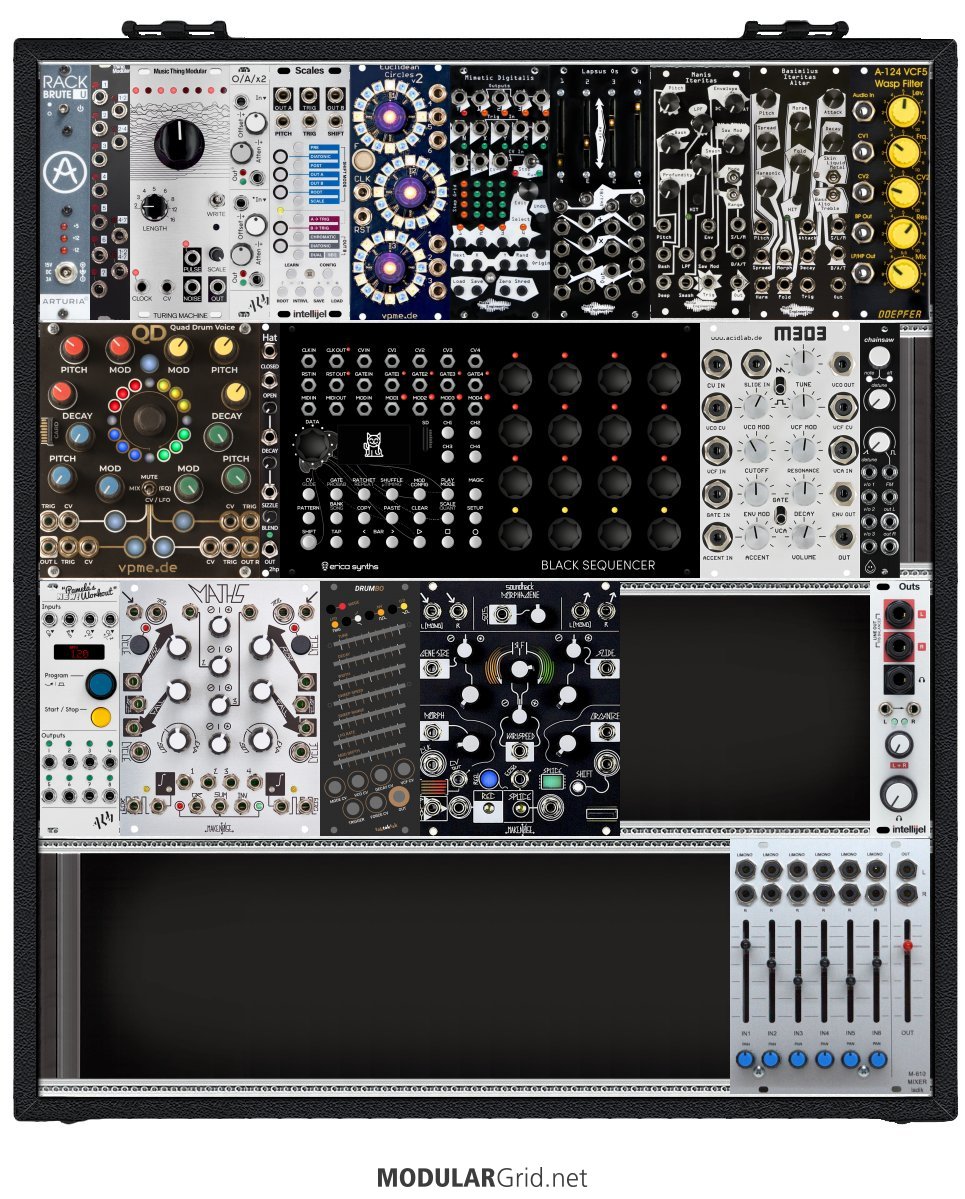 This is my current rig. I'd like to get some convincing sounding acid lines out of it but haven't quite got there. My gut tells me I should have enough modules to approximate a 303 line.
There is something appealing about having a full voice with everything sounding correct off the bat though. Only issue is the price.
What do you guys think? work with what I've got or get the m303?