Announcing the Ensemble Oscillator!
A new module from 4ms Company and Matthias Puech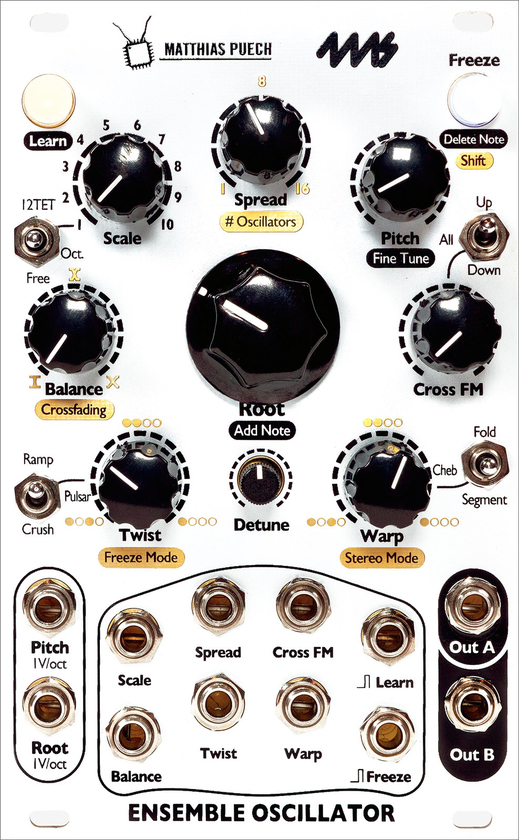 Available April 20, 2020
Price: $299 (USD)
More info:
https://4mscompany.com/enosc
Modulargrid:
https://www.modulargrid.net/e/4ms-compa ... oscillator
The Ensemble Oscillator is a unified polyphonic voice of sixteen complex oscillators combining additive, FM, phase-distortion and wavefolding synthesis techniques in new unorthodox ways. By quantizing the oscillators to scales or series of harmonics, the Ensemble Oscillator allows you to explore the sonic boundary between musical chords and rich evolving textures. Easily create a wide variety of sounds ranging from aggregates of pure sine waves to pulsar synthesis or pristine harmonic tones and lush wide chords to rich dirty drones and rumbling glitches. Custom scales can quickly be "learned" and saved using a CV keyboard or by manually entering notes with the controls.
(This video was already posted in the NAMM thread, but wouldn't be right to not include it here too...)
And here's a video from Joseph Cerimeli:
And two sound clips from Max Drummey:
If you'll be at NAMM, come by our booth to play it (booth 10501)